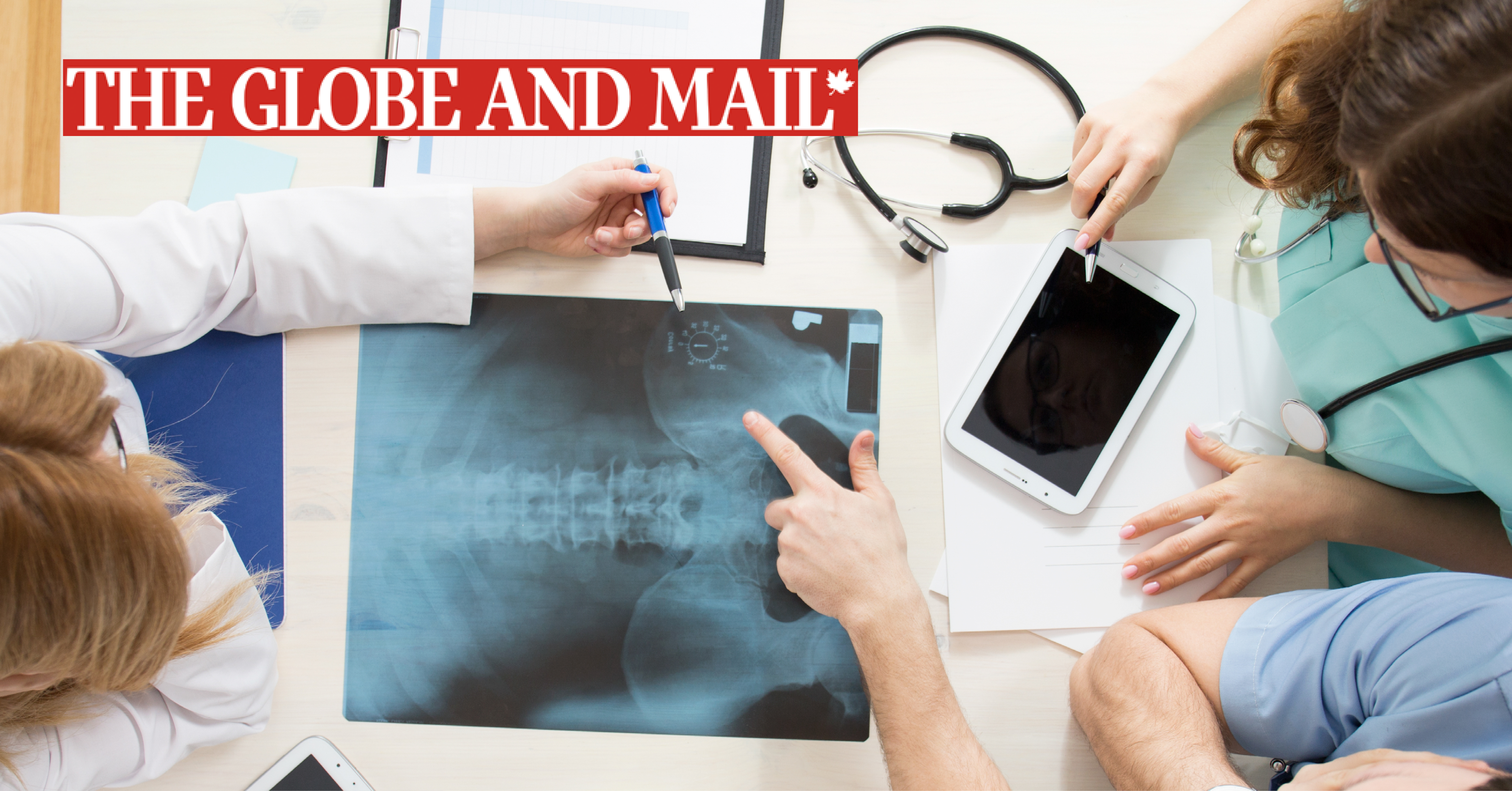 Vancouver-based private equity fund CAI Capital Partners sees the potential to profit from improving public health care, investing last week in an orthopedic medical clinic with national expansion plans.
Against the backdrop of a B.C. Supreme Court decision that went against private health care providers, CAI announced an investment last Thursday in RebalanceMD Canada Ltd., which offers patients everything from hip and knee replacement surgery to sports injury treatments, physiotherapy and bracing.
It was the latest in a series of Canadian private equity investments in health care clinics, a sector that is both expanding and consolidating around its largest players.
Victoria-based RebalanceMD was founded seven years ago by a surgeon and physiotherapist, after conversations on the sidelines of a soccer field. The co-founders, Patrick McAllister and physiotherapist Stefan Fletcher, decided surgeons could work more efficiently, within the public-health system, by pooling their waiting lists and operating room time and offering clients one-stop treatment centres.
Patients are now seen in the company's offices by more than 40 specialists, while surgery is performed in public hospitals. The firm plans to use CAI's money to open new clinics in B.C. and Alberta over the next two years, then move into Eastern Canada.
"We are changing the delivery of public health care, making it more efficient for everyone involved," Mr. Fletcher said in an interview. He said bringing together doctors and physiotherapists has lowered the percentage of patients who end up needing surgery, to 26 per cent of clients from about 50 per cent, which translates into savings for the health care system.
RebalanceMD reduces wait times for surgery by up to 60 per cent, Mr. Fletcher added, based on data from the provincial Health Ministry. Typically, a RebalanceMD patient who requires knee or hip surgery is in an operating room within 10 weeks of diagnosis. Mr. Fletcher said: "By working closely with the local health authority we've successfully advocated for more surgical time, which also contributed to reduced wait times."
CAI and RebalanceMD did not reveal the size of the investment. CAI typically makes multimillion-dollar commitments to businesses, including financing for future growth. CAI will close a $100-million fund, its sixth, in November. The fund manager has invested $1.5-billion over the past three decades, with most of these investments going to founder-owned firms.
The medical community is expected to welcome additional RebalanceMD clinics because the firm's approach makes doctors more efficient, boosting their job satisfaction and earnings, by bringing patients with different orthopedic issues into one facility, CAI partner Tracey McVicar said. She said orthopedics account for roughly half of all surgery in Canada, and the sector is growing as the population ages.
"The model ensures a flow of patients to the specialist that is consistent with the specialty," Ms. McVicar said. "A knee surgeon is only asked to work on knees, and can focus on doing far more operations in their specialty area each day – increasing their effectiveness in the office and the operating room."
Ms. McVicar said RebalanceMD is in talks on opening new clinics with a half a dozen groups of doctors and therapists in Western Canada.
Mr. Fletcher, RebalanceMD's co-founder, testified as an expert witness for the plaintiffs in the long-running B.C. court case in which Brian Day, chief executive officer of the for-profit Cambie Surgery Corp., attempted to overturn rules that prevent physicians from being paid from both public and private sources.
While B.C. Justice John Steeves ruled against Dr. Day last Thursday, his decision said: "I find that innovative approaches that reduce the wait time for consulting a specialist are beneficial to patients and are to be encouraged."
Justice Steeves said over the course of a case that has been moving through the courts for 11 years, and is now expected to be appealed to the Supreme Court of Canada, experts and doctors testified that "most patients who consult specialists do not require surgery but can be treated with non-surgical approaches."
Private equity firms have made a number of recent investments in health care clinics – a business where bricks-and-mortar offices can be improved by consolidating and automating their back-office systems. In March, Calgary-based FYidoctors, a 250-office chain of eye care specialists, raised money for expansion by selling a minority stake in the business to Connecticut-based L Catterton, a US$20-billion fund manager. FYidoctors is home to 500 optometrists and 2,700 employees.
Toronto-based Peloton Capital Management invested $75-million in national chain 123Dentist Inc. last summer. The Coquitlam, B.C.-based firm has more than 100 offices, and tapped Peloton for expansion capital.
That deal came after a 2018 private equity investment in the country's largest dental chain, the 350-office Dental Corp. of Canada Holdings Inc., by a consortium made up of L Catterton and Toronto-based Imperial Capital Group Ltd. and OPTrust.
Courtesy of The Globe and Mail.
Author: Andrew Willis