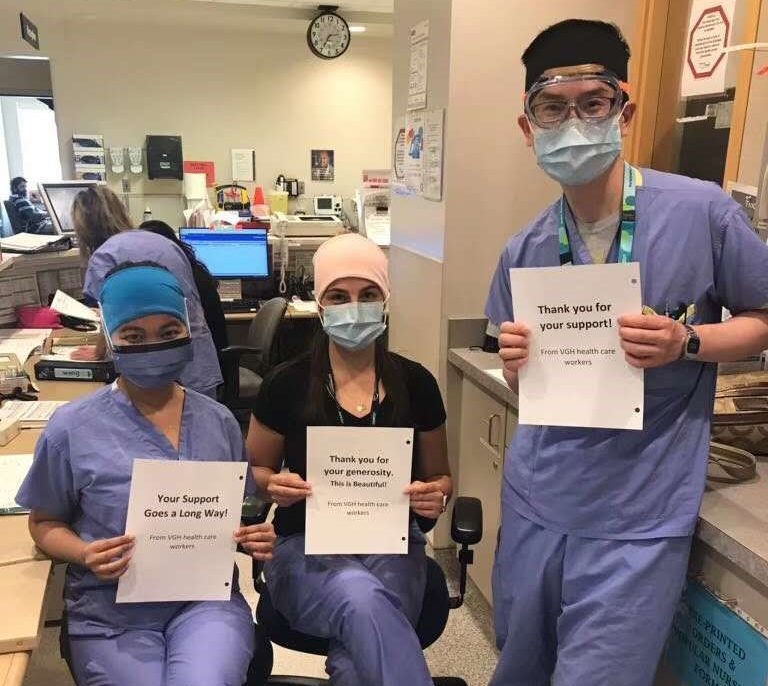 Working Together to Combat COVID-19
The team at CAI portfolio company Sympli have been making strides in contributing to Canadian PPE efforts. Joyce, the Production Manager, has initiated a collaboration to produce headbands for frontline staff at VGH. Wearing protective gear can begin to take a toll after long hours. However, headbands fashioned from relatively simple fabric and button products can ease the discomfort experienced by medical staff. A small but effective tool in supporting individuals on the frontline, all day, everyday. Sympli has made a sizable donation of fabric and buttons in contributing towards the production of these headbands.
Sympli have also made a donation of fabric to a group being coordinated by a doctor at UBC, manufacturing masks for non-medical workers in the Vancouver downtown east side. Many of us do not have the luxury of working from home, and we want to work to protect everyone to the best of our abilities.
We truly are in this together.
Sympli is a wholesale women's apparel brand marketed by CAI portfolio company White House Design Ltd.
For more information, please go to www.sympli.com.
CAI contact:  Tracey McVicar – [email protected]