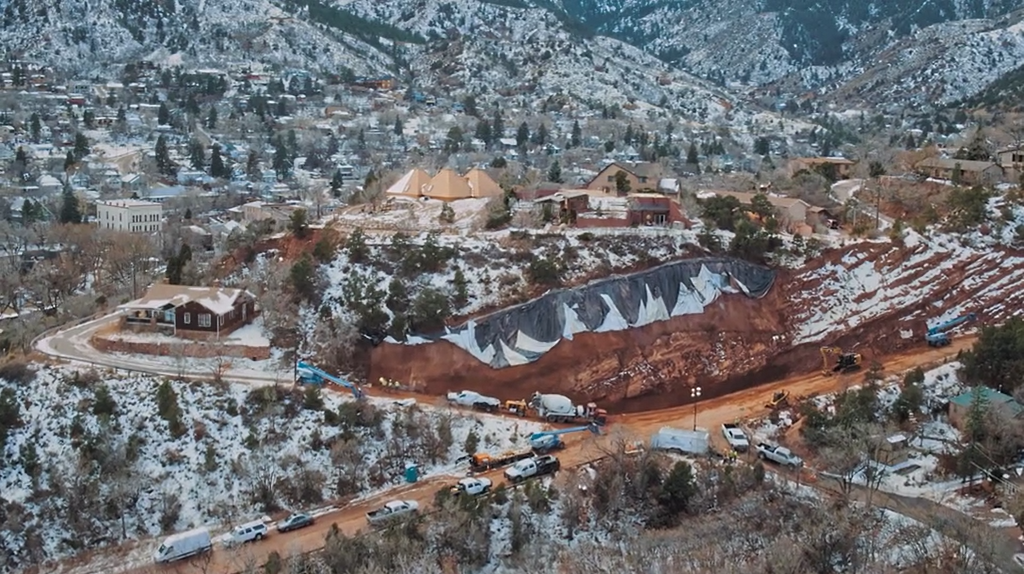 What does it really feel like to work with a private equity firm as a partner in your business?
We spoke with Colby Barrett, the CEO of GeoStabilization International LLC (GSI), a leading provider of outsourced geotechnical consulting, design engineering and specialty construction services throughout the U.S., Canada and New Zealand. CAI took a significant equity interest in GSI in 2012, before exiting the business in 2018 in a sale to global investment firm KKR.
Let's start with a little bit of history. What made you decide to look for an outside partner? 
CB: Sure – my business partner Tim Ruckman and I took over the business from our parents in 2008. Back then, we had about 20 employees and it was relatively straightforward to run the company. You knew everyone's name, and we were all busy doing a bit of everything from procurement to accounting to crew work. Things were going pretty well.
Fast forward to 2011, and in just three years, we had grown to about 100 people. That's the magic mark at which you can't know everyone's name anymore. At that point, Tim and I started talking about whether we were comfortable with the size of the company.
While my take was that growth is awesome and brings new challenges and opportunities, Tim had concerns that we were getting pretty big. Tim and I had always gotten along really well, so we had a frank and honest conversation and decided that what would make the most sense would be to look for a partner that could enable us to keep growing in a responsible and prudent manner.
How did you kick off the process?
CB: The first important step was to find a really good investment banker. We interviewed several different firms that had varying levels of understanding of our market and what we do, and then picked the best one. They then began putting together a competitive process for potential partners.
What were you looking for in your potential partner?
CB: We looked for those who seemed to have a really strong interest in our business and who sounded like they'd be a good fit with our existing team. We were looking at selling a stake in the company, so the importance of working with good people who you get along with could not be overstated.
As we went along, we found that the people we were talking to fell into two general buckets: first, there were the professional operators who thought they could run the company better than we could. And then second, you had what I would call a more humble approach, from teams that said, "we can help and coach you, but you're the founders and therefore the star athletes on this team. We want to partner with you because you have a track record of doing great stuff." That was the profile we gravitated towards, and that's the bucket that CAI fit into.
How did that first meeting go, and how did you decide CAI was the right partner?
CB: We really liked our discussion. It felt like a really good first date. We went with them ultimately because they were very well informed about our business, they were excited and engaged about potentially working together and they seemed humble and down to earth.
With the deal done, how did your life change with a private equity partner at the table?
CB: I think the most noticeable impact immediately was a bit more structure. We went from trying to do our best to run the business to a more professionalized team with delineated responsibilities. We started having quarterly board meetings and engaging in a lot more strategic planning. CAI helped us recruit an absolutely amazing Chief Financial Officer who is still with us today, and also introduced us to a number of key clients, which was great.
Importantly, they didn't ask us to do anything rash that we wouldn't be comfortable with. That really defined working with CAI – they trusted us fully, believed that we knew what we were doing, and they were never overbearing or forceful during their time working with us. And because we had a great team in place and a great partner with CAI, our business flourished.
What about the exit? Were you nervous or anxious about what would happen next?
CB: To be honest, I was a little nervous because it was the first time that our interests and CAI's interests had the potential to be truly at odds. A private equity firm has a duty to its limited partners to maximize the value it receives at exit, which doesn't always mean the business in question will be sold to the best buyer or to the group that management prefers the most.
But it turned out to be just more of the same respectful and humble approach that we had gotten used to. Instead of bumping us aside, CAI ensured we were involved in selecting the investment banker. And as the process went on, they just stepped back and gave us the stage. It became our show entirely.
In the end, we set up a fair exit for CAI and we emerged with a great new partner in KKR.
Do you have any parting words of wisdom for owners considering partnering with private equity?
CB: It's easily one of the biggest business decisions you will make, not only for the health and viability of your business, but also your own wellbeing. The stakes are really high, so shop around, get lots of advice and talk to as many people as you can before you make up your mind. This goes for everything from selecting the right investment banker to ultimately picking the PE firm. Make sure your process is competitive, but also that you're screening for cultural fit – that piece is critical.
Remember that if you max the price out but choose a bad partner, then your second sale when the PE firm sells on will not be as lucrative – and your life might get pretty miserable in the meantime. However, if you get a fair price in your first sale to PE and that means you also get a fantastic partner who fits well with your team, then your second sale, which is often a larger event, will be maximized because the business will be stronger with good partners.