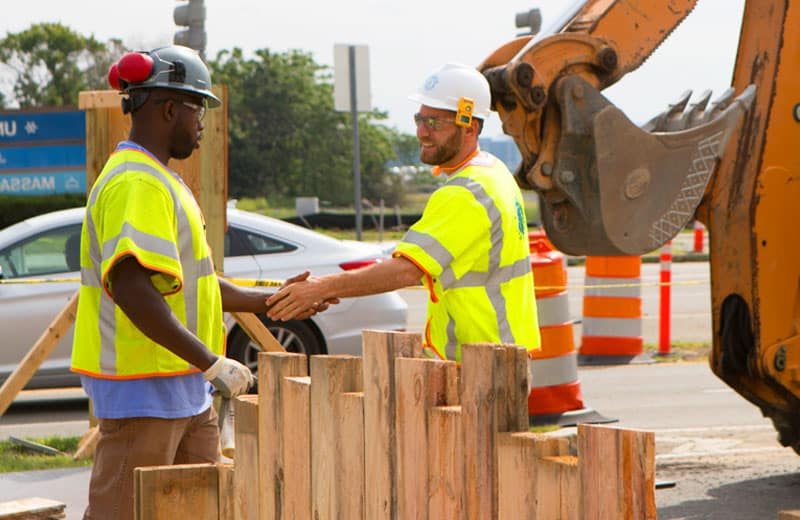 CAI Fund IV ranks in the top 10 among 1,974 PE funds over 20 years
Vancouver, BC – July 8, 2021 – Vancouver-based private equity firm CAI Capital Partners ("CAI") announced today the closing of the sale of portfolio company Feeney Utility Services Holdings ("Feeney"). This final exit from Fund 4 resulted in CAI Fund IV returning a total of 6.4x invested capital – after fees – to its mainly Canadian limited partners. The closing confirmed CAI Fund IV as among the top 10 PE funds of 1,974 PE funds raised globally since 2002, according to industry data provider Preqin(1).
The Feeney sale represents the final exit for CAI Fund IV, a fund raised in 2008 and deployed over the following five years. Three of the fund's four investments – Feeney, C-SAT and GeoStabilization International – each returned more than the fund's C$116 million invested capital. "I'm proud of our team's performance in achieving these returns for our investors. We were fortunate to partner with first-class founders and exceptional management teams in each of the fund's investments," said Peter Restler, co-founder of CAI. "Our deep expertise in the utility and infrastructure service sector has been built over 15 years of investing," said Curtis Johansson, "Feeney was one of six platform investments we've made in the sector and each one has delivered outsized returns for our investors."
CAI, led by partners Tracey McVicar, Curtis Johansson and Rob Wildeman, recently closed the sale of one of the portfolio companies, Javelin Technologies ("Javelin"), in its fifth fund (vintage 2015). The Javelin investment returned over 70% of that fund's invested capital. In addition to the Feeney and Javelin exits, CAI has been busy over the past two years raising the firm's C$125 million sixth fund and deploying over C$70 million in direct and co-investment equity in eight platform investments and add-ons.
CAI deals almost exclusively with business founders in Canada and the U.S. – a group whose thinking has dramatically changed as a result of COVID-19. "According to BDC(2), one in three private company founders over age 55 plan to exit over the next three years, and this is up significantly due to the pandemic," commented Rob Wildeman, "CAI is well-positioned to be their preferred financial partner."
"With every investment, we work to see opportunity where others may not. Our unique partnership model builds trust and accelerates value creation," said Tracey McVicar, "We're proud of the success of this strategy, and we're looking forward to many more years of profitable investing."
About CAI Capital Partners
CAI Capital Partners is a Vancouver-based private equity firm focused on partnering with and growing founder-owned businesses in the North American lower middle market with a primary focus on Canada. Over three decades, CAI has invested over $1.5 billion of equity capital into companies across North America. For additional information, please visit www.caifunds.com.
(1) Preqin's industry-standard market The benchmark is based on Net Multiple of Invested Capital and includes 1,974 constituent funds of all sizes that were raised between 2002 and 2021.
(2) Business Development Bank of Canada (BDC) ViewPoints panel survey of business owners (September 2020).