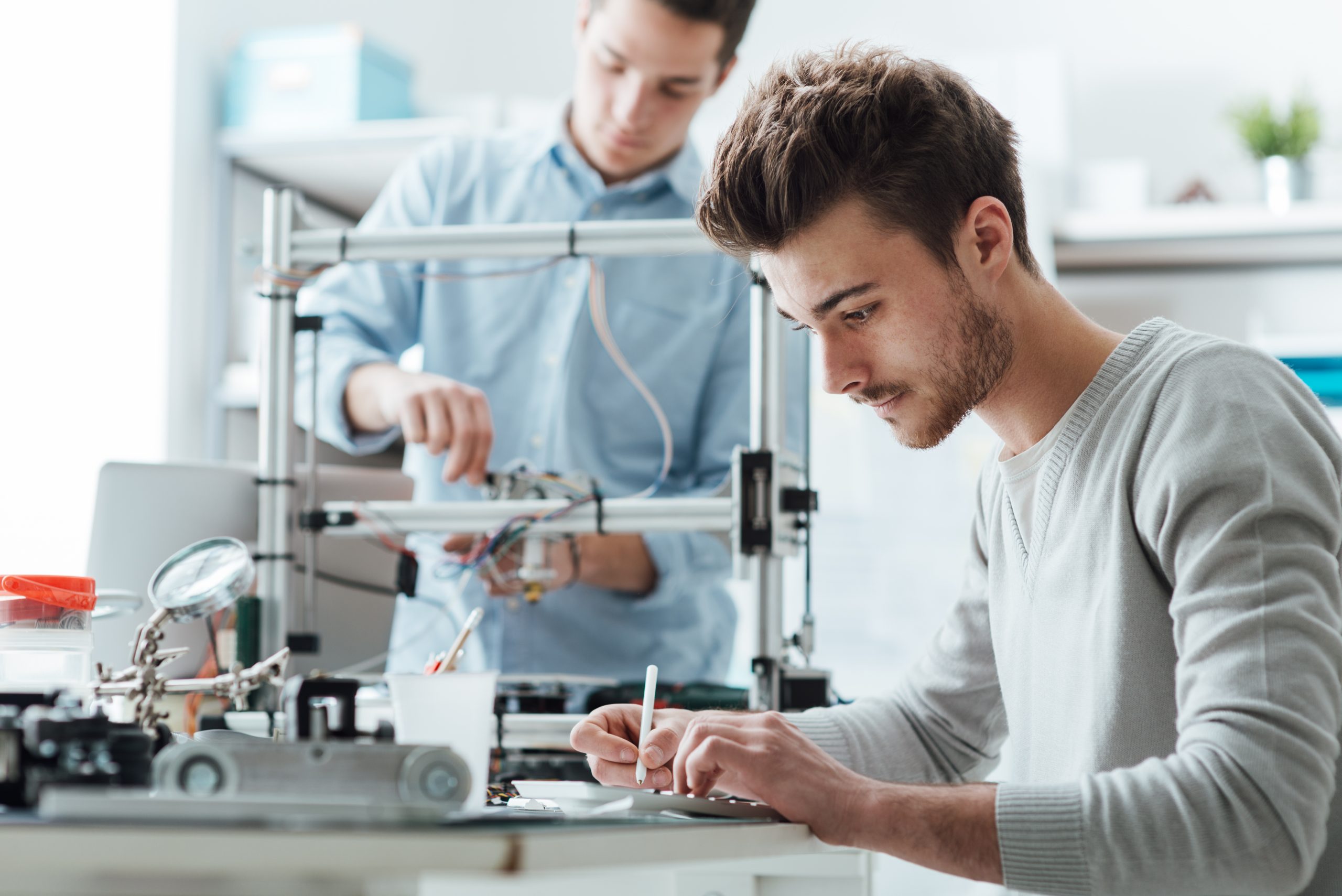 Vancouver, BC – May 05, 2021 – CAI Capital Partners ("CAI") is pleased to announce that it has completed the sale of its majority interest in Javelin Technologies Inc. ("Javelin" or the "Company") to TriMech. Terms of the transaction were not disclosed.
Co-founded by Ted Lee and John Carlan in 1997, Javelin has grown into the leading 3D design engineering and additive manufacturing solutions provider in Canada. With a wide array of products, training, and consulting services, Javelin services more than 6,000 customers in a variety of industries, including manufacturing, energy, healthcare, and education.
"It has been a tremendous privilege to partner with Ted, John, James and the entire Javelin organization these last three years," said Curtis Johansson, Partner at CAI. "CAI is proud to have supported Javelin's commitment to enabling Canadian designers and manufacturers with leading-edge 3D solutions and we look forward to watching the partnership of TriMech and Javelin further that mission."
CAI acquired its interest in Javelin in May 2018 and simultaneously acquired Cimetrix Solutions Inc. ("Cimetrix"), a leader in additive manufacturing solutions founded by James Janeteas in 1993. The combination of these two companies created the leading 3D design engineering and additive manufacturing solutions provider in Canada. During its partnership with CAI, the Company executed on a number of organic growth initiatives and successfully implemented a succession plan for John Carlan and James Janeteas.
Ashton Herriott, Principal at CAI said, "Javelin's success over the past three years is the result of the Company's continuous drive to build on its leading market position in Canada. Javelin has been an outstanding investment for CAI and we are grateful to the Company's management and employees for their dedication and effort throughout our partnership."
Ted Lee, Javelin founder and CEO, said, "It has been such a pleasure to work alongside the team at CAI. Through our partnership, Javelin gained access to knowledge and resources that truly made a difference. CAI helped us refine and grow our business so we could get to the next level."
Javelin was a portfolio company in CAI's fifth fund, CAI Capital Partners V, L.P. CAI and Javelin were advised on the transaction by Fort Capital Partners, Blake Cassels & Graydon, LLP, and MNP Transaction Services.
About CAI Capital Partners
CAI Capital Partners is a Vancouver-based private equity firm focused on partnering with and growing founder-owned businesses in the North American lower middle market with a primary focus on Canada. CAI Capital Partners Fund IV, L.P. was recently recognized by Preqin as the #1 performing buyout fund globally among 2008/2009 vintages, based on net multiple1. Over three decades, CAI has invested over $1.5 billion of equity capital into companies across North America. For additional information, please visit www.caifunds.com.
Javelin Technologies Inc. 
Founded in 1997, Javelin is a leading provider of 3D design engineering, product data management, automation, and additive manufacturing solutions. Javelin serves a diverse customer base from its headquarters in Oakville, Ontario and additional locations in Calgary, Dartmouth, Edmonton, Kitchener, Montreal, Oshawa and Winnipeg. For additional information, please visit www.javelin-tech.com.
TriMech Solutions, LLC 
TriMech is a leading provider of computer-aided design and engineering software, additive and subtractive manufacturing solutions, and associated training, consulting, and staffing services for a variety of industries. Headquartered in Richmond, VA, TriMech partners with the leading providers, Dassault Systèmes and Stratasys, among others, throughout the central and eastern United States, and delivers expert technical support, training, consulting, implementation, and staffing services to its customers through its world-class engineering staff. For additional information, please visit www.trimech.com.
For further information please contact:
Curtis Johansson, Partner
604-694-2527
or
Ashton Herriott, Principal
604-637-1288
1Source: Preqin's industry-standard market benchmark. The benchmark is based on Net TVPI multiple and includes 154 constituent funds that were raised in 2008 or 2009.