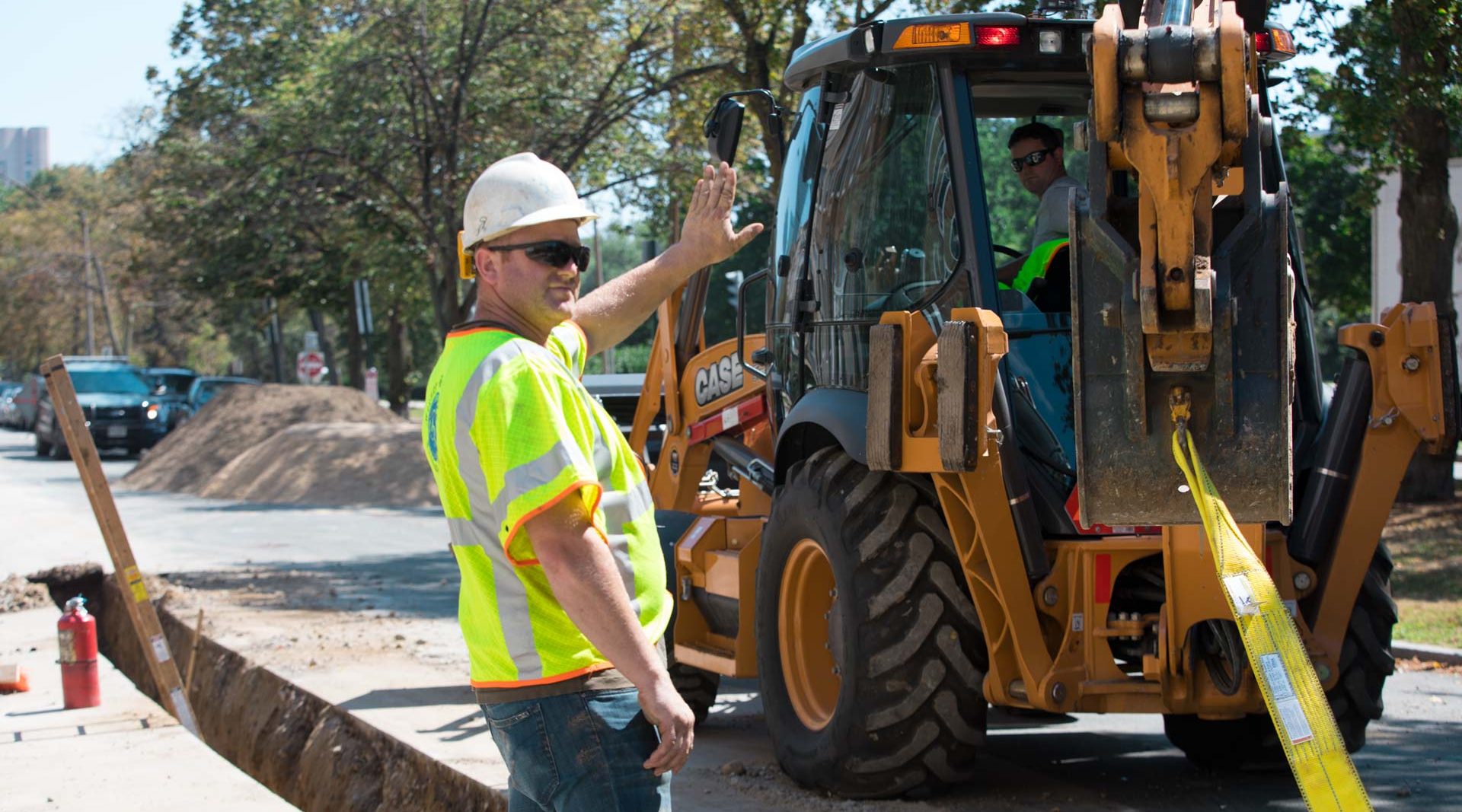 Vancouver, BC – May 27, 2021 – CAI Capital Partners ("CAI") is pleased to announce that it has signed a definitive purchase agreement with respect to the sale of its majority interest in Feeney Utility Services Group ("Feeney" or the "Company"), a CAI Fund IV portfolio company, to Artera Services, LLC ("Artera"). Terms of the transaction were not disclosed.
Headquartered in Boston, Massachusetts, Feeney was founded in 1988 by Brendan and Greg Feeney and is a leading provider of maintenance, repair and upgrade services to natural gas utilities in the northeastern U.S.  Feeney serves customers through Feeney Brothers Utility Services, with operations in Massachusetts and Connecticut, and DDS, with operations in upstate New York.  Brendan, Greg, and Sean Donohoe, President of DDS, will continue in their current roles and lead Artera's operations in the northeastern U.S.
"The partnership with Feeney has been one of the most successful in CAI's 32-year history," said Peter Restler, CAI co-founder. "I am immensely proud of what Feeney and CAI have accomplished together."
CAI acquired its interest in Feeney in July 2012. Throughout the nine-year hold period, CAI supported management on both organic and acquisition growth strategies in a successful effort to further build upon and enhance the Company's leading position within the utility services sector.
Tracey McVicar, Partner at CAI said, "Brendan, Greg, Sean and the entire Feeney team have been tremendous partners and we are deeply appreciative of their contributions and friendship over the last nine years. We are excited to see them take the next step as part of the Artera organization." Curtis Johansson, Partner at CAI, added, "CAI's successful relationship with Feeney is a perfect example of our strategy of partnering with leading lower middle-market businesses and the founders that drive them."
Brendan Feeney, Feeney President and co-founder, said, "CAI truly has been a partner to Feeney these last nine years. They've done everything they said they would, and our business is better for having had them involved."
The transaction, which is subject to regulatory approvals and other customary closing conditions, is expected to close in July 2021. CAI and Feeney were advised on the transaction by Lincoln International; Mintz, Levin, Cohn, Ferris, Glovsky, and Popeo; PwC Transaction Services; and EY-Parthenon.
About CAI Capital Partners
CAI Capital Partners is a Vancouver-based private equity firm focused on partnering with and growing founder-owned businesses in the North American lower middle market with a primary focus on Canada. CAI Capital Partners Fund IV, L.P. was recently recognized by Preqin as the #1 performing buyout fund globally among 2008/2009 vintages, based on net multiple1. Over three decades, CAI has invested over $1.5 billion of equity capital into companies across North America. For additional information, please visit www.caifunds.com.
Feeney Utility Services Group
Feeney Utility Services Group, headquartered in Boston, MA, leverages the resources and strength of their business units Feeney Brothers Utility Services and DDS Companies to be a leading natural gas utility service provider in the Northeast and Mid-Atlantic. For more information, visit www.feeneygroup.com.
Artera Services, LLC
Artera, headquartered in Atlanta, GA, is a more than $2 billion in revenue industry-leading provider of integrated infrastructure services to the natural gas and electric industries across 35 states. Artera employs more than 9,100 people throughout the United States and focuses on maintenance, replacement, upgrade and integrity of existing infrastructure. Artera's business units are recognized market leaders, have long-standing operating histories in the industry, and are well respected for shared common core values of Safety, Integrity, Quality, and Commitment. For more information, visit www.artera.com.
For further information please contact:
Curtis Johansson, Partner
604-694-2527
Date: May 27, 2021
1Source: Preqin's industry-standard market benchmark. The benchmark is based on Net TVPI multiple and includes 154 constituent funds that were raised in 2008 or 2009.